Let The GlennStone Experts Handle Your Wood Shake Conversion
Wood shingles look great, but they require more maintenance than other roofing systems. Since they are made from wood, they tend to be more vulnerable to water damage, mold, and insects. The additional and ongoing maintenance requirements can lead to an increase in the long term costs associated with maintaining a roof made with natural wood materials.
GlennStone Roofing and Gutters has become well-known for wood shake conversions. Don't trust your shake re-deck project to just anyone. There are many things to consider when converting from an old wood shake roof to a new composition shingled roof.
Shake roofs are installed over spaced decking, however when installing traditional asphalt shingles, they require a solid deck surface. This is accomplished by installing 7/16 OSB over the existing spaced decking. It is extremely important that the new decking be spaced properly to prevent the decking from buckling during the expansion and contraction over the four seasons.
Some high-end shingles require the use of a proprietary starter course. If not properly installed, the roof won't match around the eaves. These shingles also often require a unique pattern of installation to achieve the proper visual effect. That's why it's so important to hire a roofing company that has extensive experience with wood shake conversions like GlennStone, so your new roof looks great and won't leak.
Wood shakes and shingles can be very messy when removing them from your roof. At GlennStone, we pride ourselves on maintaining a clean job site.
Simulated Wood Roof Materials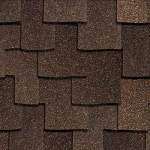 Thick, ruggedly beautiful Owens Corning Woodcrest® Shingles use their rustic and textured appearance to create the look of wood shake. Their natural look comes with a durability that's just as appealing—these shingles are backed by a Limited Lifetime Warranty with 110/130 MPH Wind Resistance Limited Warranty and Algae Resistance Limited Warranty.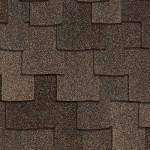 Steadfast Woodmoor® Shingles feature an extra-thick, three-dimensional appearance that evokes the look of wood shake. Woodmoor shingles also boast great endurance—they come with a Limited Lifetime Warranty (for as long as you own your home), 110/130 MPH Wind Resistance Limited Warranty and Algae Resistance Limited Warranty.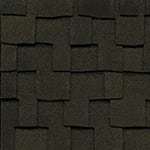 Grand Sequoia® Lifetime Designer Shingles make your home an integral part of the beauty surrounding it. Featuring a custom color palette and an unrivaled artisan-crafted design, Grand Sequoia® Shingles make a dramatic, sophisticated statement on a wide range of home styles.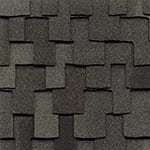 Majestic and proud, crafted from nature's design, Grand Canyon® Lifetime Shingles truly know no equal. They are the ultimate choice for a rugged wood-shake look, offering incredible depth and dimension that will astound even the most casual observer.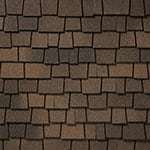 We're proud to say that no other triple-layer asphalt shingle available today matches the thickness of our premium Glenwood® Shingles. Industry-leading, ultra-thick triple-layer construction provides maximum dimensionality. You can see the difference for yourself; there's simply no comparison!