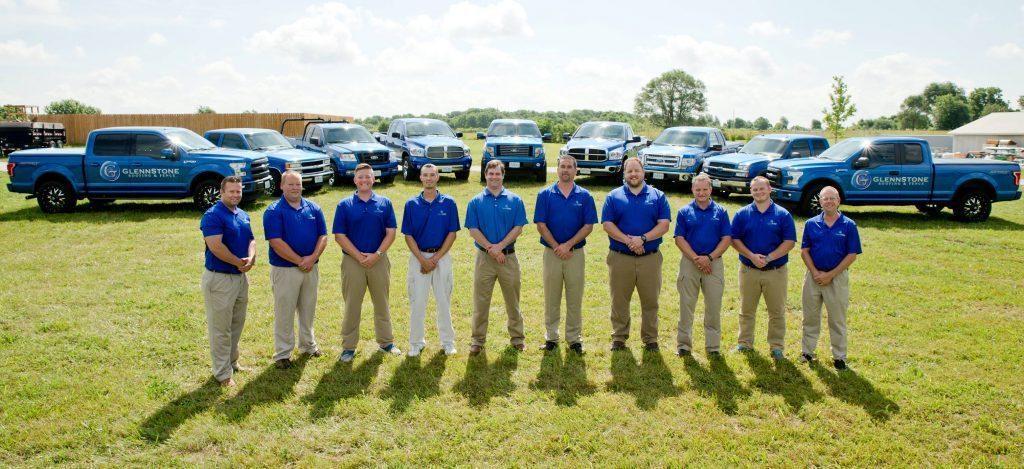 GlennStone Roofing and Gutters has been proudly serving the Springfield, Missouri area since 2011 with the same phone number, location, and Federal Tax ID number. The owners of GlennStone and our employees have over a century of combined experience in the roofing and gutter business. After years of working for other roofing and gutters companies, we realized there had to be a better way to do business and wanted to see the kind of roofing and gutter company this area deserves — so we build it. In doing so, we hope that we are able to raise the bar for the industry as a whole.
Dedicated To Customer Satisfaction
At GlennStone Roofing and Gutters, we understand that building a successful relationship with our clients is just as important as building a quality roof or gutter system. Dedication to customer satisfaction has been the key to our success. Every customer is treated with respect and provided with superior service.
We believe that quality craftsmanship and design are just the beginning. Our values include:
go beyond the basics with attention to detail
leave every job site cleaner than how you find it
provide great customer service
ensure customer satisfaction
Our goal is to retain every GlennStone customer for life, and for them to understand that they can always count on us to solve their roofing and gutter problems.
Why Choose Us?
We are a full-service roofing company that is able to assist with new construction installation, full roof replacements, and repairs and maintenance. We also install the best seamless guttering in the Springfield, Missouri area.
Our company is fully insured with general liability insurance, workman's compensation, vehicle insurance, and extended coverage. We are fully-licensed to do work in Springfield, Missouri and the surrounding communities, so you can rest assured that we meet all criteria to do professional work on your home.
We provide our customers with manufacturer's warranty information, workmanship warranties, and lien waivers upon job completion. We pride ourselves on meeting all of our financial responsibilities to our suppliers and vendors, so you never have to worry about paying for your project twice.