Roofing, Roof Repair and Gutters in Springfield, Missouri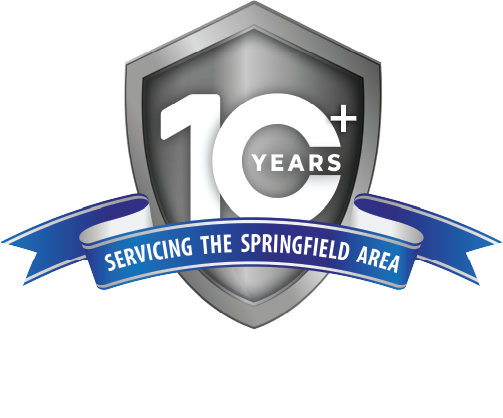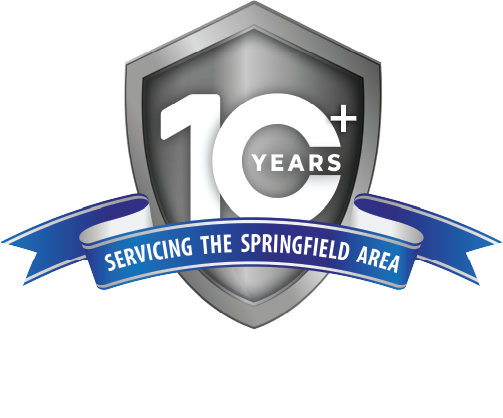 Residential Full Roof Replacement
"Light" Commercial Roofing
Roof Repairs
Detailed Roof Inspection Reports
Sorry, we do not install or repair metal roofs at this time.
5″ and 6″ Seamless Gutter & Downspout Systems
Gutter Repairs
Gutter Installation
Various Types of Gutter Protection
Gutter Protection included screens, gutter guards, caps & covers, etc.
French Drains
Roof Run-Off Systems
Water Diversion Berms & Swells
Yard Grading
We are happy to explain what the difference is and how we can help!
GlennStone Roofing Contractors and True Blue™ Roofing Standards
We're proud to be a Springfield roofing and gutter contractor with a reputation for providing prompt and dependable services, doing quality work, and only using the best materials. We pass all stringent legal and credit checks. Our roofers all the local requirements for permits with proper insurance for your peace of mind.
From all across the Springfield region, customers who have put their trust in our services have given us excellent feedback on Google, Facebook, and other social media platforms. Whether you are in Springfield, Nixa, Ozark, Republic, Strafford, Rogersville or Willard, our True Blue Standards give you peace of mind in knowing that when you choose us, you can count on the job being done right the first time.
Trusted Residential Roofing Company near Springfield, Nixa, Ozark, and Republic
GlennStone Roofing and Gutter is a local roofer that provides high-quality residential roofing and gutter services to residential and commercial customers in Springfield, Nixa, Republic. Our team of skilled professionals has years of experience in the industry and is dedicated to delivering exceptional workmanship and excellent customer service. Whether you need a new roof installation, roof repair, or gutter cleaning and maintenance, we have the expertise and tools to get the job done right. We take pride in our attention to detail and strive to ensure complete customer satisfaction on every project. We offer a wide range of roofing materials, and we can help you choose the best option for your needs and budget. Contact GlennStone Roofing and Gutter today to schedule a consultation and get a free estimate for your roofing or gutter needs.
Roofing Repair and Maintenance Contractor
Roofing repair services are essential for maintaining the integrity and functionality of your roof. Whether you have a small leak or significant damage from a storm, it's important to address any issues as soon as possible to prevent further damage to your home or business. Our local roofers have years of experience in the Springfield area, and have the skills and knowledge to assess the condition of your roof and determine the best course of action to fix any problems. These professionals can also provide preventative maintenance to help extend the life of your roof. Don't wait until a minor issue becomes a major problem in your residence- if you are having problems, contact us today.
New Roof Installation – Residential and Commercial
A new roof for your home is one of the most important investments for your home. Our Ozark weather can be as wild as any in the country, with strong storms that can be wind, rain, and hail in the summer, and in the winter we have all the ice and snow issues of a northern climate. Your roof protects your home and valuables, and a professionally installed roof can you help sleep better with the peace of mind that comes from a roof installed correctly.  Our team has the experience to help you make the right decision on your home, whether it's an older home in Springfield or a newer home in Nixa, our roofers have worked on them all, and can install the right roof for you.
Gutter Repair and Installation Contractors
Gutters are important for protecting your home or business from water damage from the highly variable Ozarks weather. Gutters help to channel water away from the foundation and prevent erosion, which can lead to costly repairs. Our Gutter installation professionals can help you choose the best type of gutters for your needs and properly install them to ensure they are functioning properly.  By investing in a quality residential and commercial gutter system and regular gutter services, you can help protect your property from water damage and save money on costly repairs in the long run.
. . .THE BEST ROOFER NEAR ME IN SPRINGFIELD
WHAT OUR CUSTOMERS SAY
The roofing crew showed up very early and worked very late and did not leave the job until it was completed. They did an excellent job and were respectful of our property and cleaned up every evening. Our roof looks great. I met both owners of the company and they were very nice people and everyone was so easy to deal with. Always returned my phone calls and emails immediately and made the whole process very easy. I can't say enough about how professional and knowledgeable all the people we dealt with were. Overall a great company we will use in the future. I have told many friends and neighbors about them.