In the past, metal roofing was mostly seen on commercial buildings. But lately, metal roofing has been gaining popularity in residential settings. Some people prefer how metal roofs look and there's a common belief that metal roofs last longer. But before you decide that a metal roof is the right choice for your home, we'd like to educate our customers on some of the other factors about metal roofing that need to be carefully considered.
For starters, regarding longevity, customers need to understand that metal roofing generally has a 40 year paint warranty, but there is often no warranty on the metal itself. And even the paint warranty doesn't cover chalking or fading. You also need to consider that the rain falling on your metal roof is going to sound different than it does on other types of roofing. Some people like that sound, but others think it's sounds like you're living in a drum.
Next, you may have heard that metal roofing is preferred by insurance companies because it is fire resistant and stands up better to hailstorms. That may be true, but you also need to consider that homeowners insurance handles hail damage differently than car insurance. Your metal roof may be able to withstand a hail storm better meaning that it won't leak, but what that really means from an insurance standpoint is that if your roof isn't leaking and the life expectancy of the roof hasn't been compromised, then the insurance company won't pay for any hail damage. So most homeowners end up disappointed that all the dents in their metal roof aren't covered, because their insurance won't pay to repair any aesthetic damage. In the insurance company's eyes, their roof still functions properly.
And finally, the more protrusions you have in your roof with chimneys, vents, skylights, wall transitions, etc. remember that your metal roof isn't as pliable as asphalt shingles, so you'll need to make sure that the flashing is installed properly to avoid future leaks.
Make Sure Your Metal Roof Is Installed Properly
Another mistake that some homeowners make is trying to save a few dollars on the installation by installing their new metal roofing over their existing roofing materials. We strongly recommend tearing off existing shingles down to bare decking before installing a metal roof. Leaving the asphalt shingles underneath means that they will deteriorate over time and the rough granulated surface will scratch the back of the metal roofing and cause it to rust.
Furthermore, the heat absorbed by metal roofing will cause it to expand and contract and having the metal roofing installed over the existing shingles will cause the metal roofing to move even more and cause the screw holes to expand faster. Once your metal roof starts leaking and a roofer climbs on top of your house to try to find the culprit, there are so many screws in a standard metal roof that it's like trying to find a needle in a haystack.
When GlennStone installs a metal roof, we do it right and install a high heat ice and water shield or at least a good quality synthetic underlayment over the existing roof decking before we install the metal roof. This will help reduce potential leaks down the road. Other roofing companies might suggest saving a few dollars on installation by avoiding these steps, but you'll end up being penny wise and pound foolish.
If a customer is adamant about installing a new metal roof over their existing shingles, the use of a moisture barrier and wood battens to get the new roof off of the existing shingles is recommended to avoid future problems.
Types of Metal Roofing
The least expensive and most common type of residential metal roofing is AG panel or raised seam exposed fastener metal roofing that is screwed into place. Every exposed fastener is a potential leak over time. The neoprene washers underneath the screw tend to deteriorate over time in the sun and our harsh weather environment and tend to need to be replaced after 10 years.
Standing seam hidden fastener metal roofing is the most durable style and refers to long panels of colored metal, 12 to 24 inches wide with raised seams running vertically up the face creating a sleek, modern appearance. There are NO exposed fasteners. Standing seam is better suited for the Springfield, MO area, since snow and ice slide easily off the smooth surface. Maintenance is practically nonexistent if the pitch of the roof is fairly steep.
Decorative refers to small panels, formed into the shape of tile roofing which are interlocked in much the same way as tile. The surface has bonded colored granule allowing for a variety of looks. Again, there are no exposed fasteners with this style metal. Decorative Metal is a great choice if a tile look is wanted and the structure is not designed for the heavier cement tile. Please contact us in regard to warranties from the various manufacturers. We are happy to discuss the various options for using metal on your building.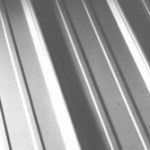 Central States Panel-Loc Plus™ is a low rib (3/4") panel which provides durable performance with an added striation on top of the rib that gives it even more strength. Panel-Loc Plus™ gives agricultural and light commercial projects, as well as residential roofs, the protection of steel with an attractive appearance.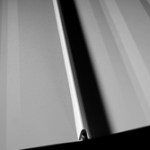 Central States Horizon-Loc™ is a durable concealed fastener roof system with easy snap together installation. This architectural panel system uses minimally visible fasteners, giving your building a clean, attractive finish. The panel's easy snap-on ribs attach rapidly with no hand seaming, making installation less expensive than traditional standing seam.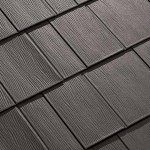 Tamko MetalWorks AstonWood® Steel Shingles provide the traditional look of real wood shingles with a modern twist. The beauty of wood. The performance of steel. AstonWood shingles are an exceptional value.
We don't do metal roofing at this time.