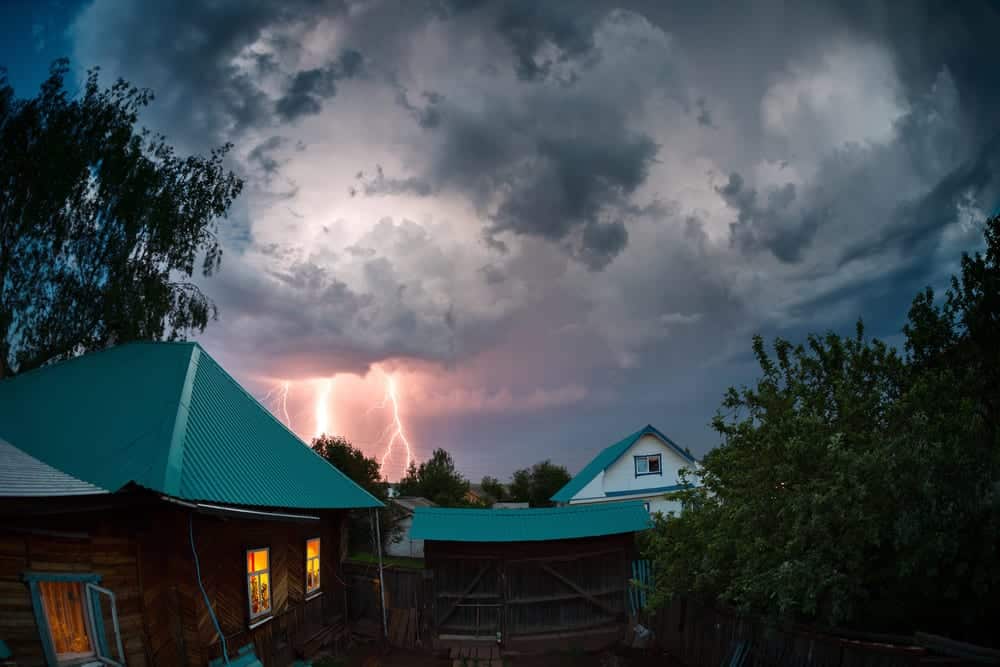 If you're looking for a reliable roofing company in Nixa, Missouri, then look no further than the experts at Glennstone Roofing and Gutters. Since 2012 we have been providing exceptional roof repair and new roof installation services to our customers in Nixa, Republic, and throughout the Ozarks.  We are experts in roofs that can protect your home and family through our SW Missouri storms, and whatever the weather brings in our four season climate.
Nixa Roof Repair and Installation
GlennStone is known for providing the highest quality roofing services at some of the best value in the Nixa and Springfield areas.  As a trusted roofing contractor, we know what it takes to build a long lasting, durable roof.  Our attention to detail is evident when you first meet us for an estimate – we realize that exacting standards for success are the only way to ensure customer satisfaction, from the communication, roof installation right down to the condition of the work site when we leave.
New Roof Installation in Nixa
As the years pass, our Missouri weather can take its toll on your roof, and your roofing materials may need to be replaced. Whether it's a result of age-related wear and tear or extreme weather conditions like hail storms and high winds that cause extensive damage, at some point you'll likely require a total roof replacement for your home.
The average home in Nixa is about 20 years old, and 20 years is about how long the average roof will last if it is properly maintained.  Your home is your most valuable asset, so it's important that when the time for a new roof comes around you can be sure of receiving superior quality materials and an excellent installation. With Glennstone as your local roofing contractor, we will help give you peace-of-mind knowing our team will always stick by you even after the job is done! Plus, with unparalleled communication throughout every stage of the project you will be informed about the status of the project and when it will be completed.
The GlennStone Roofing Guarantee
We work hard to ensure your satisfaction with your new Nixa roof of roof repair.  At Glennstone your new roof is backed by the best possible warranty in the business.  If there are any leaks due to a flaw in our workmanship during the warranty period, simply call us and we will fix it promptly and for free. Our reputation and your satisfaction are our top priorities.
Sustainable Roofs
There is a great deal of waste that comes from a new roofing project or roof repair.  Whatever your roofing project, we will avoid using landfills for the project's waste, and instead, we will work to get the materials recycled, so that they can end up as asphalt for new roads.
A Top Rated Roofing Company in Nixa-
Just check out our reviews on google here.  Here is just one of our reviews from Google
"GlennStone was awesome for my roof replacement. They completed our roof very quickly and their team was thorough with the work and cleanup. They converted all my vents to ridge cap vents along with installing the new roof. This helped my home heat/cool better immediately. The quote, work and follow-up was top notch. I HIGHLY recommend them." – Nick D.
Free Estimates
For almost all of our residential roofing projects, we are happy to offer free estimates that will give you a variety of options to choose from.  We try to make things simple and help you understand your options, and we will often lay out a "good", "Better", or "best" set of options.  If you feel that you have suffered damage from a hail storm, wind damage, Ice, or just normal wear and tear, please give us a call and we can talk through your options.
Expert Roof Repairs in Nixa
Not every situation requires a new roof. But when we do a roof repair, we do it right. We don't just spread roofing tar all over your roof and call it fixed. We take the time to investigate the true cause of your leaks and take the appropriate steps to make sure they don't come back after we leave.
Detailed Roof Inspection
Some customers require more detail than a standard roof inspection when buying, selling, refinancing, or insuring their homes. When you request a quote from GlennStone, we won't just take a quick walk around your roof and tell you it needs to be replaced. You'll find our roof reports are specific and detail-oriented. In fact, our roof reports are similar to home inspection reports and include photos of any concerns we find to give you the confidence that you have all the information you need to make an informed decision about the roof on your Nixa home.
Storm Damage Repair in Nixa
Nixa is unfortunately no stranger to extreme weather events.  The Tornados of 2006 and 2003 made us all feel vulnerable.  When it comes to storm damage repair, Glennstone focuses on:
Fast Response – Storm damage requires fast response to prevent further damage to your home and belongings.
Reliable Service – We will be there when we say we will be there, and we will do what we say we will do
Quality Service – With a longstanding history in Springfield and Nixa, our reputation precedes us – we do quality work!