Storm Damage and Insurance Repairs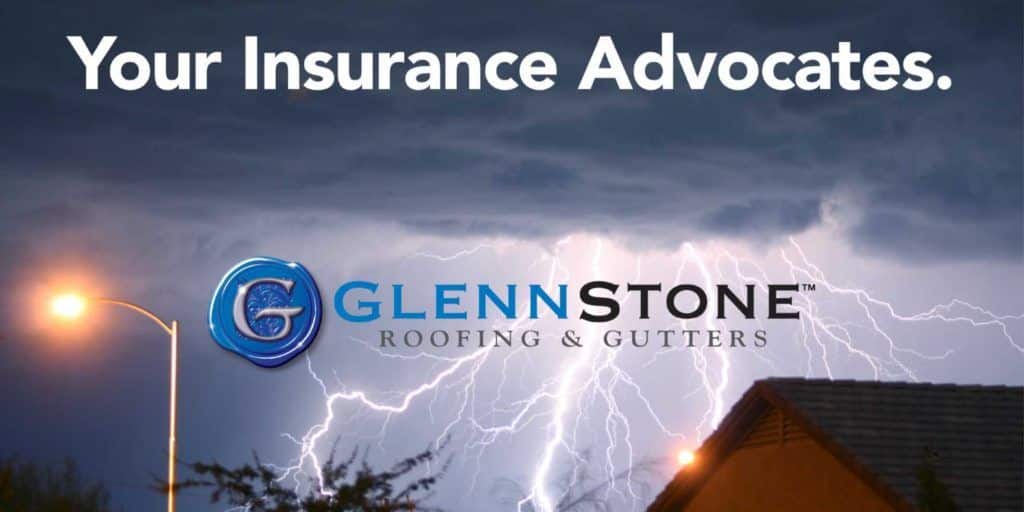 Filing an insurance claim for roof repairs due to storm damage can be a difficult and confusing process. Is your insurance adjuster offering a fair settlement? Let GlennStone be your advocate for dealing with your insurance company.
We recommend you call GlennStone first. We will provide you with detailed roof inspection reports. You never want to file a claim that you don't need. If the insurance company adjuster comes to check out the situation and finds it's not as bad as reported, you can get hit with a "false claim" on your record. Beware of roofing companies that are willing to refer to everything as storm damage to get your business.
We have developed an excellent reputation with the local insurance adjusters. At GlennStone, we always call it as we see it. Unfortunately, a lot of potential claims that some companies label as "wind damage" were actually shingles that were not originally installed properly. Our strong rapport with the insurance companies helps your claim process move through the system more smoothly.
The maximum out-of-pocket expense a homeowner should ever have on an insurance claim is the amount of the deductible. The only variables would be upgrades in material, defective decking, or in the event of an Actual Cash Value (ACV) insurance policy.
We would be happy to meet with your insurance adjuster on your behalf to discuss the damage we've discovered (not invented) on your roof and use our professional expertise to clearly communicate the extent of those damages and the cost of repairs.
Beware of disreputable contractors willing to exaggerate the extent of storm damages or offering to cover your deductible expense in an attempt to gain your business. Not only is this unethical, it's also insurance fraud and a felony offense. That's a liability you don't need.
We pride ourselves on making the insurance claim process as painless as possible. We will explain every line item and give you options on how best to proceed. We have an excellent reputation and work with all major insurance companies in handling storm damage, from hail to high winds. Let us use our years of experience in this field to help with your insurance claim.