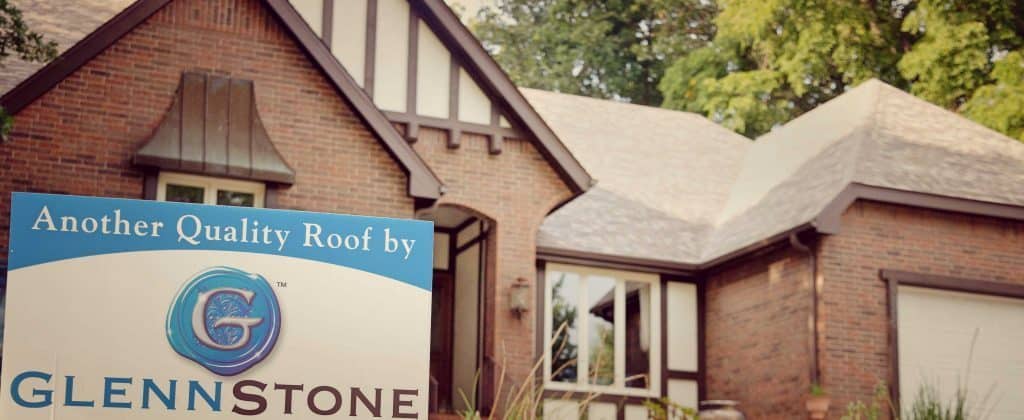 Q. What's your thoughts on other roofing and gutters companies claiming that you can't trust GlennStone because you're a new company?
A. We think that if we owned an older roofing or gutters company that kept losing more and more customers to us, that we'd try to make that argument too.
But seriously, we can understand why someone might initially think that a roofing and gutters company that's been around longer might be more trustworthy than a newer one, but in reality, a better question to ask yourself isn't "How long has that company been in business?" but rather "How much experience do the owners and their employees have in their industry?"
Glenn and Mark have over a decade of experience in the roofing and gutters business. And together with our employees, we have over a century of combined experience in the roofing and gutters business.
The reason to focus on our years of experience rather than the number of years we've been in business is that it's easy to get set in your ways. After years of working for other roofing and gutters companies, we realized that there had to be a better way to do business. A better way to get the job done on time and get it right the first time while taking better care of the customer.
That's why we started GlennStone Roofing and Gutters and centered it around our True Blue Standards. The type of roofing and gutters company that we wanted to work for and that our customers deserved didn't exist yet. So we had to go out and build it.
With GlennStone, you'll find that we're not stuck in a rut with "That's how we've always done it". Instead, we're able to focus on "That's how it's supposed to be done".
Q. Do you use subcontractors?
A. In a word, Yes. But we hand select all personnel we hire to work on your project. They are experts at what they do, with many years of experience. We're choosy and have a good reputation within the industry, so we can pick from the cream of the crop. We believe that experience and expertise should be the most important criteria. If another company only uses their own employees, but they hire novices or "jacks of all trades, but masters of none" do you want them roofing your house or building your gutter system? We don't.
We quality check every project during installation and upon completion. If it doesn't meet our stringent requirements, then it's corrected immediately. If it's GlennStone, it's guaranteed.
Q. Why don't you offer Residential Maintenance Plans?
A. The guiding principle in our company is that we won't offer anything that isn't in the best interest of our customer. Residential maintenance plans would be profitable for our company, but they are not a good deal for a typical homeowner in the long term.
The quality of roofing materials manufactured these days don't require annual maintenance. The homeowner can tell visually if any issues need to be addressed and the less people you have walking around on your roof, the longer it will last. Those maintenance agreements that other roofing contractors offer don't insure a leak-free roof. Any needed repairs will still require an additional fee beyond the cost of the maintenance program.